Grading Moodle Quiz Questions Manually
Click on the quiz that you would like to grade.
Click on the gear on the upper right hand side.

Choose Manual grading.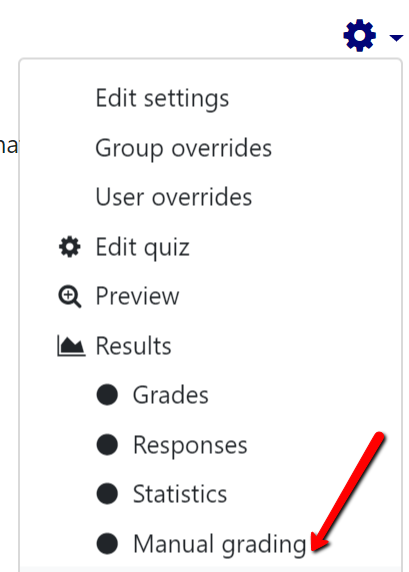 Click on Grade all

Choose how you want to grade by using the dropdown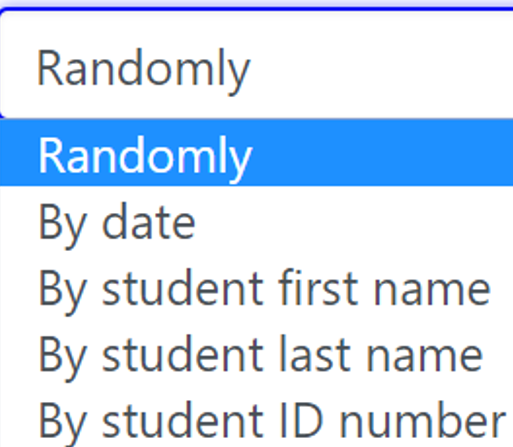 Look at the student entry, make comments, provide a mark. Items are saved automatically and can be edited anytime.